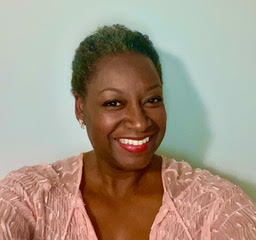 Ethelinda Lashley-Scott started her professional creative journey with Dundee Rep Dance Company (Scottish Dance Theatre) as a performer, choreographer and teacher. She possesses a 25-year history of overseeing programs in the Performing Arts sector of the Creative Industries and has an exemplary record in supporting learning experiences to improve operational environments in Schools, Colleges and Community settings. Among her talents are creative approaches to problem-solving, relationships, operations, and strategic management.
As a leader, she has ample experience in training, supporting, and mentoring cross-functional teams regarding operational procedures and policies to ensure compliance and efficacy. She is passionate about creating inclusive working and learning environments wherein creativity and artistic expression thrive and support health and well-being.
Ethelinda is a practising Pilates teacher and director of the Pilates Room Edinburgh, a choreographer, educationalist and project manager working in Edinburgh.
---