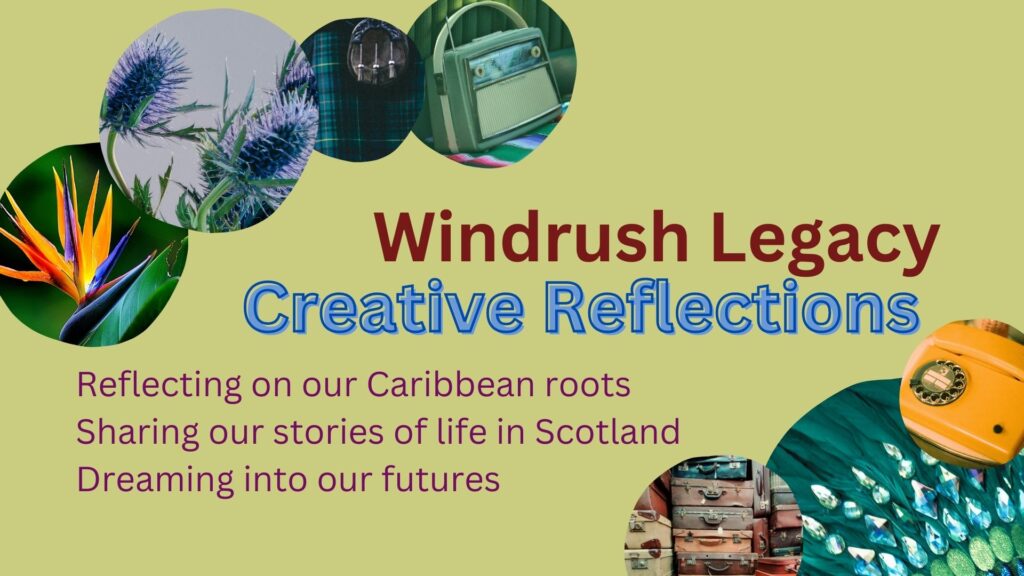 Artists Jeda Pearl and Courtney Stoddart are collaborating on a new project open to people of Caribbean heritage, including mixed heritage, living in Scotland.
The Windrush Legacy Creative Reflections project invites people of Caribbean descent based in Scotland to creatively explore our experiences, reflect on and celebrate our roots and our lives in Scotland, share cultural or personal stories and dream into our futures.
This project follows on from the Respect! Caribbean Life in Edinburgh exhibition and includes two online (free) creative writing workshops and culminates in an exhibition at the Museum of Edinburgh opening summer 2023 and a printed anthology.
Contributors will be paid.
More info on Jeda Pearl's website
If you're keen to be involved but cannot attend the workshops, please contact Jeda Pearl.